17 Apr

Professional Packers Guide: All you need to know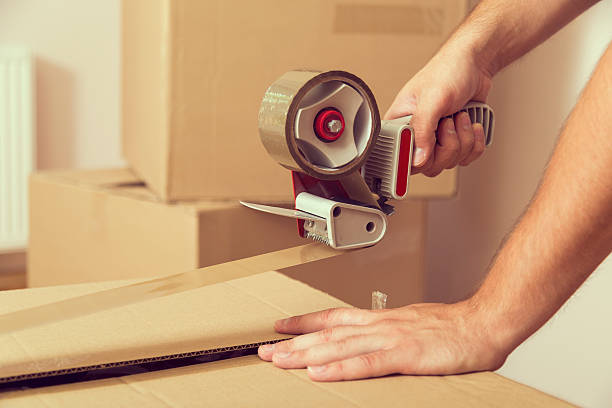 Moving to a new house can be a really tiresome event. Many people loathe all the work that comes with shifting to a new place. However, this does not entirely have to be the case. This guide is here to help you know some of the merits and demerits that come with moving using the help of professional movers. Professional packers are simply trained movers who specialize in helping people who are moving in packing and moving their household items in an organized manner that also involves less risk.
Pros.
1. Professional packing of goods
Professional packers tend to pack your household goods in a more professional way. If you do it yourself, you may end up using unnecessary carton boxes hence you even end up spending more money. Further, if you don't pack your fragile belongings well, you might end up having plenty of broken items. Therefore it is highly advisable that you engage the services of a professional packer.
2. Knowledge of the locality
Most professional moving companies have a good understanding of the particular terrain they are dealing with. Therefore, when it comes to shifting, they have good knowledge of the best routes to use in order to dispatch your household items safely.
Professional packers most definitely have to consider the safety of your belongings first. This, therefore, requires them to have a sound insurance policy to protect your items in case of an accident or unforeseen damage. This will most probably give you peace of mind knowing that your belongings are in safe hands.
4. They use the right moving equipment
Engaging the services of a professional packer is advantageous as their moving trucks are well equipped with the right kind of equipment like hoisting straps, ramps, trolleys etc. This might not be the case if you decide to do it yourself. A borrowed truck might not have all the essential equipment needed to safely move your belongings.
5. Estimates that are quite straight-forward
Most professional packers always give approximate costs that they charge depending on the distance, quantity of luggage etc. There are no hidden costs involved unlike when you decide to move your belongings yourself. You might need to incur extra cost on the manpower you will source to help load the borrowed truck and even offload the same. This, in the long run, might end up to be much more costly.
Cons.
1. Services are not entirely cheap
Hiring the services of professional packers might not be cheap. However, it is worth it in the long run. This is because you end up getting value for your money. They will pack your belongings professionally, load them on their well-equipped trucks and deliver them safely in one piece. In case of any damage, they have insurance covers to indemnify their clients. This might not be the case when you decide to hire a truck and do it yourself.
2. You have no option than to trust them
It is highly recommended that before you hire the services of any professional packer, you need to conduct a thorough background check. You will basically give them your belongings hoping that they safely deliver them to your new house as agreed.
In a nutshell, hiring professional packers to help you move is a good idea that will not only save you time but also money. Engage a good moving company that will help you to move without any troubles and with less worry.