28 Jun

First Time Moving? Here Are Some Common Mistakes to Avoid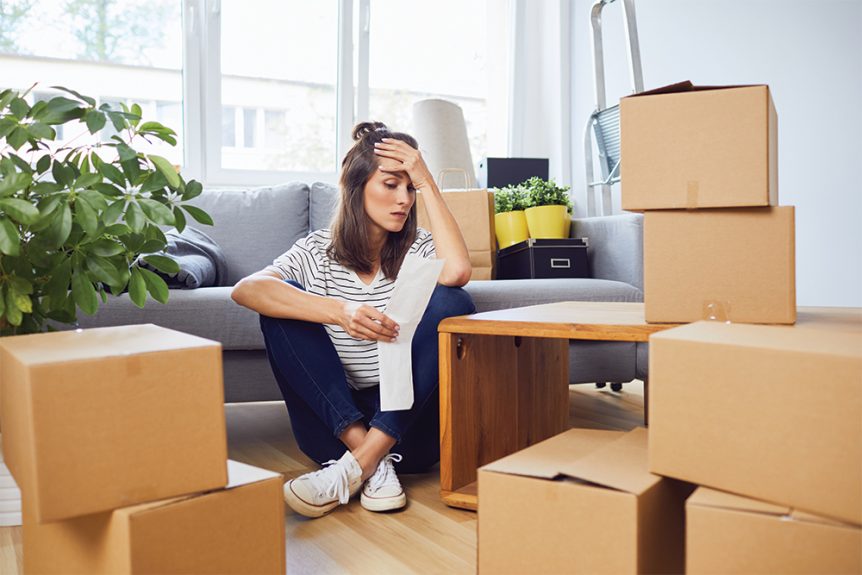 Moving to a new home or apartment can be one of the most exciting experiences in your life, especially if you are relocating to a new city. Although the idea of starting a new life in a new environment sounds like fun, for most people, the process of moving is usually stressful and challenging. Things might get worse if you are a first-time mover since you don't know where to start.
You need to strike a balance between making sure that you have enough boxes to pack your stuff and finding the right moving company that fits both your needs and budget. However, with the right preparation, practices, and people, you can move out of your old home into your new home with a lot of ease. Here are the most common mistakes that you need to avoid if you are a first-time mover.
Waiting Until the Last Minute
If you have never moved before, you may underestimate how much time you need to get things organized. You need to start preparing once you know the exact date. Make sure that you complete tasks such as changing your address, identifying a suitable mover and packing on time to avoid a last minute rush.
Not Enough Moving Boxes & Packing Material
It is not surprising to see a first-time mover making multiple trips to the local store to get moving boxes. You need to avoid this mistake since it will cost you additional money and time. Make sure that you obtain enough moving boxes and all necessary packing materials.
Wondering where you can get all these boxes? Well, try to ask your local liquor stores since most of them tend to have a large stack of boxes somewhere within the store that will most likely be thrown away. Grocery stores, manufacturing facilities, are other places.
Moving on Your Own
This is probably the most common and dangerous mistake that a significant number of the first-time movers commit. Do not try to get through this exhausting process on your own. Instead, seek the services of a professional moving company that will help you relocate safely and efficiently. A moving company does more than just helping you to get all your belongings from your old home to your new home.
A professional will also offer you friendly customer service and a lot of helpful tips which will ensure that your entire relocation process is simple, efficient, and most important, cost-effective. Conduct extensive research on the moving company that you choose to make your relocation stress-free.
Depending on Friends and Family Members
Most people tend to think that their friends and family members will be there to help them move. However, this isn't always the case, but you need not to be angry with them. Remember the fact that moving is considered as one of the life's most challenging and stressful experiences and only a few people will be willing to help you move.
You can try to ask for some help from your friends and family members but don't always assume that they will say yes. While your parents may be willing to drive you to your new home, your cousins, brothers, sisters, aunts, and uncles are usually exempted from this duty.