10 Jun

Tips For Decluttering, Moving, and Packing When Moving to a New Home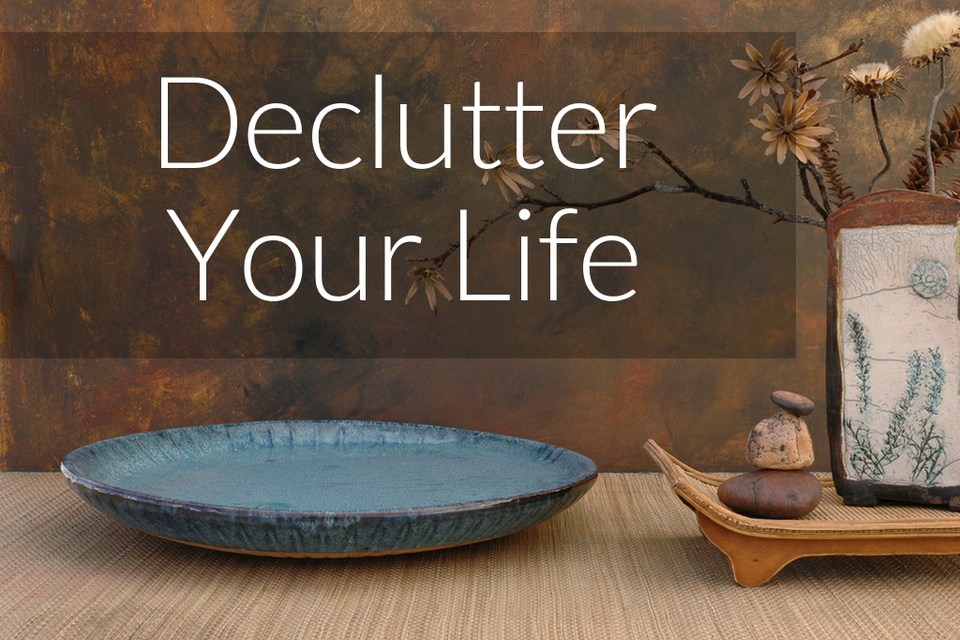 Over time, we tend to collect several items and belongings that may or may not hold value . When it's finally time to move, we are forced to make a tough decision, to declutter or not?
Decluttering your home lightens your load and gives you the much-needed peace of mind. When you have fewer belongings that you actually value, you have less to worry about. There are many strategies you can use to declutter your home in the shortest time possible. A new move provides you the opportunity to walk around your home, take stock of what possessions are most important to you and get rid of items you feel are not needed when you start a new life. This article has prepared tips that will help you in decluttering, moving, and packing while selling your home.
Understand Why You Are Decluttering
When you compile the reasons for declutter, you will complete the task quicker. This will save you precious time spent on packing. It will also save money spent on transportation costs and space in your new home. You can also make some extra cash on yard sales, money that can be assigned to your moving budget.
Know Which Items to Declutter
After understanding the reasons to declutter your home, the next step is knowing which items to get rid of. These items can include clothing you'll never wear again, broken appliances and toys, expired products, books you've already read and duplicate household items. Before you declutter any item, ask yourself if you are planning to use the particular item in the near future. As a general rule of the thumb, if you haven't used an item for the past 12 months, then you don't really need it.
Prepare Early
You should begin planning as early as you possibly can to give yourself ample time to figure out what to carry and what to get rid of before the move. This will save you from the last-minute temptation of throwing everything into packing boxes in a careless way. Sorting through all your belongings will not take a day or two. Decluttering is followed by packing, which is by far the most time-consuming task. Avoid last minute rush by starting at least a month before you move. Start with all the things you feel you have no connection with before moving to personal and sentimentally-charged items.
Declutter One Room at a Time
Start with the easiest room to declutter to build some momentum. If you try decluttering all rooms at once, you will get tangled and might end up making little or no progress all day. Place packing boxes in the room and do not leave until you have completely decluttered the room. Another trick is to have 3 decluttering boxes in every room in the house. In the first box, you will put things you will keep. As you go through closets, cabinets, kitchen cupboards and bookshelves, place inside that box all the times that you feel you need in your new home. In the second box, put items you will sell or donate. These items can be in good condition and there is no need to throw away usable possessions. Let another person put them to good use. In the third box, include things that you will throw away. These can be appliances broken beyond repair or worn out clothes. Such items have no business in your new house. Don't forget to recycle or dispose of them properly. Remember to label all the boxes clearly to avoid costly mix-ups.
Donate, Gift Or Sell Unwanted Items
Now that you have separated the items in each room into 3 boxes, the next step involves getting rid of unwanted items. Depending on the time you have till you move, the size of your home and the number of items you possess, pick a suitable time to declutter. Set aside a weekend as weekdays are normally busy days. Organize a yard sale to find buyers for the items you no longer need. You can sell some of your items online in reliable classifieds like Craigslist. You can gift some of the items to known people as friends and family members or better yet donate to the needy people in the society. One man's trash is another man's treasure.
 Look for a Professional Moving Company
Now that you are left with the items you intend to start with a new life in your new home, it is time to research a trustworthy moving company. Your whole moving experience is highly dependent on the moving company you choose. The more energy you put into finding the right moving company ahead of time, the less stress you will experience on your moving day. After getting the right moving company, pick the right moving day. Hire your movers at least 4 weeks out so you can plan accordingly.
Conclusion
Decluttering can be tricky and time-consuming, but it's a proven way to make your life so much easier when moving to a new home. When you have figured out what items need to be transported, contact us to help you transport your items to your new home.