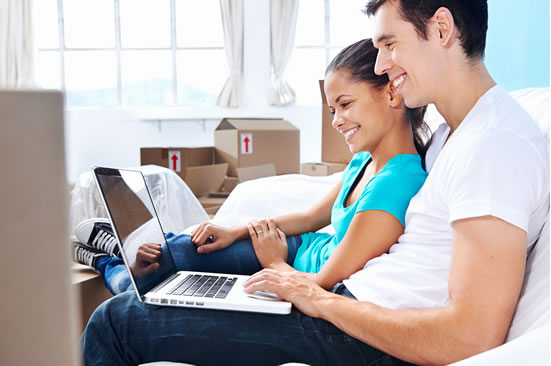 29 Apr

7 Ways to Save on Moving Costs

Moving to a new residence is, in the vast majority of cases, a draining experience, emotionally, physically and also financially.  There are ways, however, to make it less so, and put some cash in your pocket right away.

Here're some tips to save on moving costs from a Portland Mover with over 70 years of moving experience:
1. Move out some of your stuff, for good
Let's be honest,  unless you are the most organized person, you're likely to have in your closets, garage or basement tons of stuff you no longer use, and never will again. Toys, clothes, sport equipment, tools and so on….Is there really a point  in packing them and moving them to your new house?
By organizing a garage sale, you'll get rid of a lot of stuff and also make some cash! That's a great idea, especially if you are moving to warmer climates, like from Portland to Southern California. Much of your family's heavier clothes will be pretty useless where you are going.
Also, if you are moving into a smaller home, don't try to cram all your furniture into the new house. Pick the pieces you really want to keep and sell the rest.  You'll end up making some money and saving on moving costs that way!
2. Donate to charity
Is a garage sale something you weren't born to do?  You can donate unwanted items to charity, and earn a tax deduction.  Many charities will come themselves and pick up the things right from your front porch. You'll also have less to pack and move, and a tidier new home. More than that, come tax day, you may have significant deductions, and be able to keep more of your hard earned cash.
3. Claim your security deposits
If you have rented a house or apartment, chances are you had paid a security deposit. Leave the property in the same condition it was rented to you, and you'll have some cash in your pocket. If it needs light repairs, it may be worth you do them, and get your full deposit back.
4. Document your moving expenses and you'll save come tax day
Keep good records of all expenses. If your move meets certain criteria (see Moving expense deductions), your moving costs can be 100% deductible.
5. Save on packing and boxes
Some families prefer to do the packing themselves, as it saves money and they can do it at their leisure.  You can purchase quality boxes from moving companies like Moda Moving, or, if on a tight budget, tap other sources for free boxes, like recycling centers, or by asking at the neighborhood's grocery stores.
When re-using boxes for moving, make sure they don't have lingering odors or toxic residues. Also, pay attention in particular that the boxes are sturdy enough, especially the ones used to move heavier items, like your dishes. Not sure how to pack your dishes for moving? See our handy how to pack dishes infographic here.
6. Move during off peak moving season
When you move off season (October thru April) you have a better chance of getting a deal and saving up to 30% off regular moving rates.  Not just that, but since moving companies are less busy, you have a greater choice of available moving dates, and also the movers are more likely to be in the position to accommodate any extra moving needs.
Get a moving quote today from our friendly relocation specialists to find out how much you'll save on your move!
7. Hire a reliable mover
In Washington state, the minimum and maximum moving rates a moving company can charge are regulated by the state, and they fall roughly between $80 and $140 for a 2 man crew and a truck.  Many consumers feel that finding the best hourly rates will end up saving on the moving costs. However, that is far from being accurate.  A good mover,   while it may charge more per hour, may have a more experienced moving crew, that will likely be on time, get the get the job done faster and with less chances of damage to your property or belongings.
Moda Moving
OVER 70 YEARS OF MOVING EXPERIENCE