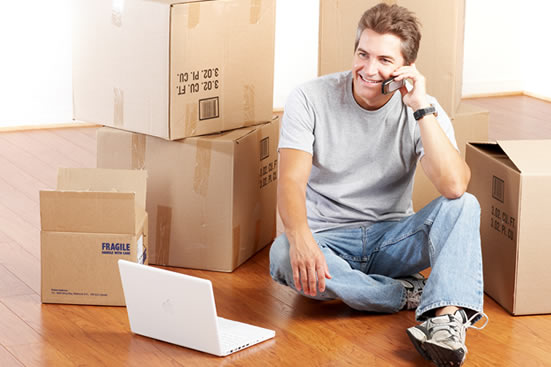 25 Mar

How to get an accurate moving estimate

Getting an accurate moving estimate often requires some time investment on your part, but in the end, it is well worth it.  You'll avoid surprises coming moving day, and you'll be in a position to budget accordingly from the get go.

Here are some of the things movers need to accurately estimate the cost of your move:
Moving date
An exact moving date will help the mover check truck and crew availability for that particular date and give you a precise quote. If your moving date is not flexible, book well in advance, as once the mover is pretty booked and has a hard time accommodating your preferred moving date, they will likely charge you a premium, especially if you are booking a day that's during prime moving season, a weekend or a holiday.
However, if you are flexible with your moving date, the movers will have an easier time booking your move, often at a better rate.
The size of your home
When getting an estimate over the phone, you will be asked for the size of your home. This is how movers roughly estimate the amount of things they have to move. However, if you move out of a 2400 square foot home with a fully furnished basement of the same size, you could have double the things.
Because of this, it is important to add to the square footage of the home all the other livable areas, or areas where you store things, like basements, crawl spaces, attics, garages, sheds, etc, for a more accurate estimate of the belongings that will need to be moved.
Number of stories
The number of stories your house has or the floor you are moving from and moving to are important considerations in calculating the moving estimate. If you have a lot of heavy furniture upstairs, like complete bedroom sets in all the bedrooms, that will too affect the cost of the move.
Move logistics
If the moving truck cannot be parked directly in front of your house or apartment, and your stuff has to be hauled for some distance, this will increase the cost of your move.  Also, if you are planning on doing any of the work in advance, like all packing, moving packed boxes to an easily accessible garage, or moving any furniture, this will of course help speed things up and lower the cost of the move.
Packing and crating
If you decide to do all the packing, mention this when your book your move, and they will not include any packing costs. However, if the movers arrive and the packing is not finished, and they have to help out or repack items that were not appropriately packed, this will add additional time and materials to their job, and thus increase your cost.
Oversized/fragile items
Any items that are oversized like pianos, pool tables, oversized furniture, etc, require special considerations when moving. The movers need to know in advance about these items, so they have the right packing materials, moving crews and moving equipment. Fragile belongings, like antique mirrors, art, etc., also require special considerations and are best mentioned ahead of time.
Getting accurate moving estimates is important to help you plan and budget for your move. Doing your homework and planning the move in advance will help you lower your moving costs and accomplish your move headache free.
When you hire an experienced mover like Moda Moving, we ask 'the right questions' to make your quote as precise as possible. Take full advantage of our experience! We offer free moving quotes, and our moving specialists are available seven days a week to answer your questions and help you accurately estimate the cost of your move.
Contact Moda Moving, your Portland Mover  for a free moving estimate or with any questions or comments about moving in Portland, around Portland, or across the country.