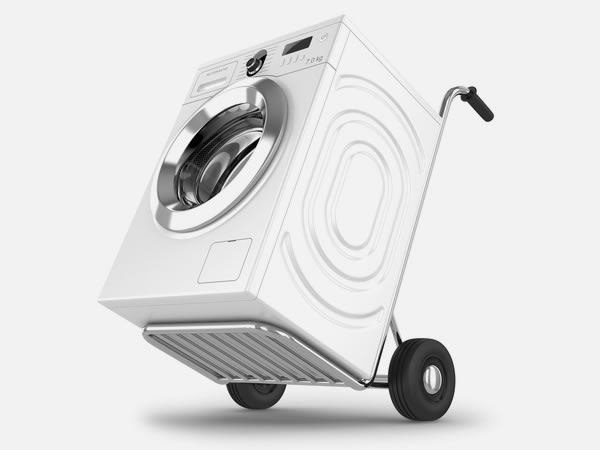 22 Oct

How to move appliances

Appliances may be among the most expensive items you'll have to move. Take the time to prepare them for moving adequately, so they stay intact during the move.

Most movers will help with preparing your appliances for moving, but if you decide to do it yourself, here's a step by step guide to assure their safety and yours during the move:
How to move
Refrigerators/ Freezers
Start emptying your fridge and freezer at least a few days in advance of moving day.
Dispose of or consume perishables, and empty the refrigerator completely.
Clean all surface thoroughly, and leave the fridge and freezer doors open to air it out and prevent mildew and odors.
If the fridge has an ice maker, disconnect the water line and let it drain, and empty the ice and water reservoirs
Remove all interior racks and shelves and wrap them together for the move.
Vacuum the back and top of the fridge, chances are they have accumulated some dust
The day of the move, you can store light items like blankets, pillows or stuffed animals inside (place them in a garbage bag first). Tape all drawers and doors shut, and wrap it for transport.
Have a professional mover haul the refrigerator. Because of their size and shape, refrigerators are difficult to move, and you risk injury and damages if you attempt it yourself
How to move
Stoves
Clean the stove thoroughly before the move. Grease from the stove can leave difficult to remove stains on anything it touches
Remove all interior racks, moving or removable parts, like burners and knobs, and store them together separately
Have someone qualified disconnect and cap off the gas line.
Tape the oven door closed and wrap it for transport.
How to move
Dishwashers
When moving a dishwasher, the main thing is to dry it completely ahead of the move.
Start a few days ahead of the move by disconnecting the hoses and drying them thoroughly.
Clean the inside and leave it open for a few days to help with the drying.
How to move your
Washing Machine and Dryer
Start by disconnecting the washer's water line and allowing the hoses to drain.
Clean the inside and leave it open for a few days, until it dries completely.
Read manufacturer's instructions on how to secure down the drum. If you don't have them handy, you may be able to locate them online at Appliance411.com. Also, there are washer kits available for purchase for securing the drum for transport.
Clean your dryer (lint screen, surfaces) and have a professional disconnect the gas and cap off the gas line if you have a gas dryer.
Washers and dryers are not just expensive, but also difficult to haul. Have a professional mover help secure and transport your washer and dryer.
Most movers will insist that all major appliances are properly prepared before the move. That way, they can safely carry, load and deliver them to the new destination. Preparing your appliances for moving in advance will save time and none come moving day.
For additional questions on how to prepare your appliance for moving, moving supplies, or moving quotes, please contact Moda Moving at (503) 678-9750.